Choosing EnergyEfficient Lighting CFLs LEDs And Solar
If you're like a lot of people, you want environmentally friendly lighting, but you're not sure what kind to choose. If you're looking for something beyond the traditional, energy-inefficient incandescent bulb, these days you have a wide range of choices, including Compact Fluorescent (CFL), Light-Emitting Diode (LED) and solar-powered lights. Although all are better than incandescents, each has its limitations and advantages. Here is a quick guide.
Compact Fluorescent (CFL) Bulbs
Compact Fluorescent light bulbs used to be expensive and hard to find. No longer. You can buy a wide range of CFLs anywhere from the grocery store to Wal-Mart and prices have come down as more manufacturers enter the market. CFLs also last longer than incandescent bulbs; because they need to be replaced less frequently, CFLs save you time and money.
CFLs use similar technology to regular fluorescent lights, but have a shape that allows them to be used conveniently in traditional lighting fixtures. Look for a CFL with the federal government's Energy Star seal. Compared to traditional incandescents, these CFL bulbs:
Last up to 10,000 hours, or about 10 times longer than an incandescent

Save $25 to $45 over the life of the bulb compared to incandescents

Use about one-fourth the energy of incandescents

Can replace incandescents with three- to four-times their wattage

Produce 90% less heat, while producing more light per watt
CFLs are most cost-effective and efficient in areas where lights are usually turned on for long periods of time, such as overhead or outdoor lights. You will recoup the cost of CFLs more slowly where lights are turned on for short periods, such as in closets and pantries. Because CFLs do not need to be changed frequently, they are ideal for hard-to-reach sockets.
In 2007, Americans saved $1.5 billion by switching to CFLs—enough energy to light all the households in Washington, DC for over 30 years. Furthermore, switching to these bulbs removes as many greenhouse gases as planting nearly three million acres of trees or taking two million cars off the road each year.
One drawback to CFLs is that they contain traces of mercury and consumers need to exercise caution if a CFL bulb is broken.
Light-Emitting Diode (LED) Bulbs
Fortunately, your choices aren't limited to highly inefficient incandescents or fluorescents with mercury. Light-Emitting Diodes (LEDs) have the potential to revolutionize the lighting market with highly energy-efficient, longer-lasting, and more versatile light sources. An LED is a semiconductor device that glows when an electric current runs through it—and LEDs have been used in cars and electronic devices for years. They are more efficient, more durable, and last longer than incandescents and fluorescents. They are safe, energy-efficient and environmentally friendly. Advantages of LEDs include:
Last up to 50,000 hours, or about 50 times longer than an incandescent

Save $50 to $90 over the life of the bulb compared to incandescents

Use about one-sixth the energy of incandescents and half the energy of CFLs

Can replace incandescents with three- to four-times their wattage

Good at directing light where it is needed

Compact and low profile

Resist breaking—no fragile parts

Can be used in cold weather

Instant on—they require no time to warm up

Lifetime of the bulbs is not affected by frequent on/off switching

Compatible with electronic controls that change light levels and color characteristics

No infrared or ultraviolet radiation emissions and no toxic chemicals
Assuming the average light bulb is on for 10 hours a day, a single 40-watt incandescent will generate 196 pounds of carbon dioxide every year while a 13-watt LED equivalent will be responsible for only 63 pounds. The portion of a building's carbon footprint that comes from lighting can be reduced by 68% when changing all incandescent bulbs to new LEDs. At the end of a 20-year period, LEDs could save the country approximately 3.75 quads of energy annually, or the equivalent annual output of forty 1000-MW power plants. LED lights' longer lifespans also mean less landfill waste.
Despite a higher purchase price, LED light bulbs can be a cost-effective option for lighting a home or office space because they last so much longer. The US Department of Energy tests LED lights for energy efficiency and performance, and attempts to educate consumers about the benefits of choosing lighting fixtures based on costs over the life of the device rather than initial purchase price.
And the prices are poised to come down. In 2008, a research team at Purdue University produced an LED bulb with lower production costs. They predict that their new LED technology will be competitively priced with CFLs in a few years.
LED lighting has recently become popular in outdoor lighting because of its durability and weather resistance. Wal-Mart recently unveiled its first LED parking-lot lights at its Leavenworth Kansas store and numerous municipalities use LEDs as efficient and reliable street lights.
Solar-Powered Lights
Solar energy is abundant and free, providing an excellent source of energy. Solar lamps are usually portable fixtures that use a solar panel or cell to collect sunlight and convert it into electricity. The electricity is stored in a battery to be used during the night, with an incandescent bulb or LED providing the light.
Because of easy access to sunlight, solar lights are primarily used outside as walkway or garden lights. Outdoor solar lights range from glowing pathway markers to pole-mounted patio and high-beam security lights. They are easy to install and virtually maintenance free. But a solar lighting system will work well only if the solar cells receive the necessary hours of sunlight. Therefore, homeowners need to consider climate and the specifics of their property when choosing solar lights.
Nightly lighting times vary depending on how clear the sky is on any given day. Most lamps stay lit an average of eight to ten hours, but lights that receive less sunlight than the solar cells require will operate for fewer hours per night than expected. During the winter, lighting times may vary as much as 30%–50%. Insufficient battery charging will not only affect performance, it also may reduce the life of the battery.
The good news is that solar lighting systems can be designed for a wide variety of conditions. Some are self-contained units, but others have the lights separate from a solar-cell panel. Therefore, only the panel needs to be placed in a sunny location.
A consumer looking for energy-efficient lighting solutions has a number of options to choose from—and may want to use different kinds of lighting in different areas of the home. We hope the above guide will help you choose widely—for your benefit and the Earth's.
Carlsbad, CA
92009

760-208-9651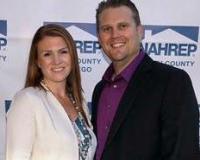 Author:
Rebecca Team Conley
Phone:
858-342-9953
Dated:
July 4th 2015
Views:
901
About Rebecca: ...